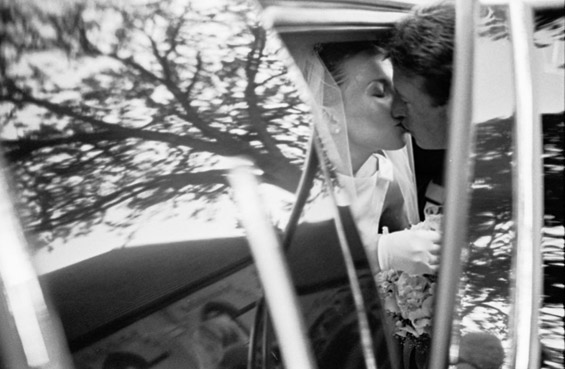 Many of our clients come to us because we documented their friend's or family's wedding. There is no better recommendation than that. We are always pleased to receive letters from the happy couple and even parents thanking us for our part in the wedding day. Here is a sample of what our clients have said about us.
The pictures are fabulous and such a joy to look at. You didn't miss a thing. You captured the magic of the event to the end.
The album is beautiful. I can feel what is happening in each photo. I can hear laughter in most of them as well! It's just what we had hoped for. Working with you (& Robin, too) has been an absolute pleasure. I've learned that when you work with Steven Gross, the wedding and reception are just the beginning. There are proofs, individual shots, album choices, 11×14 choices, album layout, cover shot & album choice of color/gilding, etc. All of it matters & you're available every step of the way. Not only are your photos outstanding, we truly enjoyed having you as a guest! You were like a breath of fresh air.
Thank you, thank you, thank you for the incredibly great photos of our wedding. It's going to be hard to select the ones for posterity. Perhaps we'll get a few every year on our anniversary until we've run out of storage room.
Where do we start? We've seen lot of photographers' work and something about your work sets it far apart. That is, we think you have captured the character of every person, in every frame, having never met with them before. It's constantly amazing us. You've made it difficult to choose which photographs to print, as we want so many (Tom wants every one). They are absolutely beautiful.
What can I say? You were amazing! It's an honor to have you turn our celebration into art: we think about it every day and are getting too excited to wait!
As we enter the final picture-selection process, with proof sheets spread across the dining room table (and on the floor), we just had to take a break from it all and thank you once again for your wonderful work and all of your help. With your lens, you caught our wedding in such a spectacular way. Having these pictures means more than you may know.
As Fate would have it, we were flying home to New York City the morning of Sept. 11 and we were supposed to land at LaGuardia Airport at 9 a.m. Needless to say, our honeymoon came to an abrupt end. We finally arrived at our apartment the next day, the shape of our world and everyone else's had changed. It seemed our wedding had been twelve years ago, not twelve days ago. When the proofs arrived a few weeks later, the pictures helped us reconnect with those memories and once again reminded us just how lucky we were to have shared such an incredible day with our family and friends, reminded us how lucky we are to have each day together.
The quality of your work speaks, rather, shouts for itself and as we were going through the pictures with friends, everyone was amazed and stunned by your fabulous pictures; a few were even envious of this beautiful documentation of our wedding. The moments you captured, the lighting, the choices you made. Thank you for your eye. Thank you for your vision.
However, working with you and your staff before, during and now, five months after, has been the best part of it all. Your staff is always cool and helpful, especially dealing with this long distance situation. And you Steven, having your calming spirit with us that day, from putting the make-up on at ten to dancing the last dance at midnight, we truly can't imagine our wedding without you there.
We are writing this letter to thank you for doing the most beautiful photography for our wedding. After the ceremony and reception, which seemed to go so fast, having pictures from you captured the fairy tale essence that usually exists in memory alone.
Throughout our lives, we will be able to relive that day and the magical feeling in our hearts by looking at your artistry. Your photographs go beyond what we could have imagined and we are truly blessed to have had you capture those moments forever.
The poet Christina Rossetti once said, "flowers preach to us if we will hear." In this same spirit, each time Meri and I look at our wedding pictures we find that they preach to us.
In the hundreds of times that we have flipped through our wedding photos, we have seen and continue to see some new gesture, emotion, feeling or event we had not recognized before. It is as if these pictures continue to spin the story of our night each time we take them in our hands. They go on revealing to us what a magical evening it clearly was, how fortunate we are and what a true artisan you were that night and continue to be.
Your eye behind the lens is a gift that has been given to you and we will never be able to fully express how honored we are that you chose to share that gift with us on our wedding day.